Update: Selling books to Arty Bees.
Many of you have been selling books to us, which is great, but we will be pausing our buying in December.
We are currently being very "choosy" when buying books.
Please call (04)3845339 if you have more than 3 boxes of books.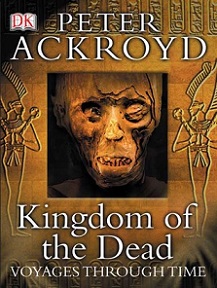 Title:
Kingdom of the Dead
History buffs, budding anthropologists, and anyone who loves a good story will enjoy the fourth installment of Peter Ackroyd's award-winning Voyages Through Time series. Kingdom of the Dead takes readers on a 3,000-year journey to trace the epic story of Egypt. Peter Ackroyd's Voyages Through Time is a series of highly illustrated nonfiction books that illuminate the world's defining eras of history-from our humble beginnings to the exploration of space. Written in a fresh, bold narrative, this series is sure to become a publishing classic.