UPDATE - Selling books to Arty Bees.
We are buying books again, we are being selective.
Please call if you have more than 3 boxes.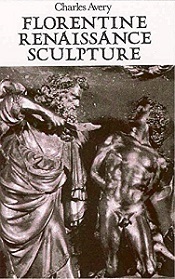 Title:
Florentine Renaissance Sculpture
Some of the greatest names in the history of art are those of Florentine sculptors: Ghiberti, Donatello and Luca della Robbia; Verrocchio and Michelangelo; Cellini and Giovanni Bologna. These were the creators of a school of sculpture that remained supreme for over two centuries. Florence is the only city in which the full development of the Renaissance style can be followed uninterruptedly between 1400 and 1600, from the Gothic legacy of the Middle Ages to the High Renaissance and beyond: other cities such as Rome or Venice came into prominence only for brief periods. A full account of Florentine sculpture therefore constitutes an introduction to Italian Renaissance sculpture as a whole...