Thanks to everyone who saw our note that we are buying again.
The response has been huge.
So huge that we need to slow down in order to get all the books
we have bought over the last 2 weeks on the shelf for you to buy.

We are still buying but selectively.
So, please call if you have more than 3 boxes.
Some sections are overflowing, particularly children's, detective and cooking.

On a similar note if you are looking for
Children's books, detective novels or cook books, we have heaps of new stock.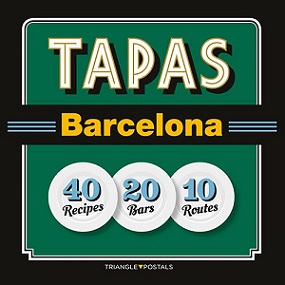 Title:
Tapas Barcelona: 40 Recipes 20 Bars 10 Routes
What are you going to find in this mouth-watering book? 40 recipes so you can make your own tapas at home with your family and friends, and show off your knowledge of the finest tapas in Barcelona. 20 must-try bars, from the centuries-old to the most recent ones run by Michelin-starred chefs so you can find out about their history and which tapas to order in each one. 10 tapas trails through the different neighbourhoods of Barcelona featuring their most characteristic tapas bars.