We are buying books again.
Please ring first if you have more than 3 boxes to bring in.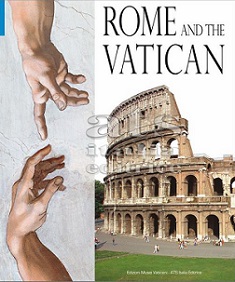 Title:
Rome and the Vatican
An interesting, concise and highly up-to-date text richly illustrated with fine artwork makes this the ideal guide for readers who want to find out more about art and history in Rome and the Vatican City. The guide accompanies readers to piazzas, fountains, basilicas, museums, galleries and other wonderful architectural and cultural sites in the Eternal City and City of St Peter....