We are now accepting books for exchange only.
Please ring first if you have more than 3 boxes to bring in.
We are not buying books for cash yet. We will keep you posted.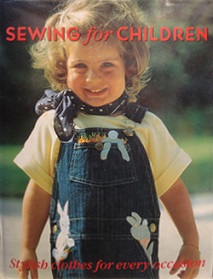 Opening with a handy reference section on sewing techniques, this book presents a collection of children's clothes taken from the French magazine "100 Idees". There are outfits for all occasions to fit children ranging in age from babies to twelve-year-olds. To accompany the clothes is a range of novelty bags, and there are some amusing applique ideas to transform plain outfits. The projects are easy to make up, with graphs from which the pattern pieces can be enlarged and clear, illustrated step-by-step instructions....