UPDATE - Selling books to Arty Bees.
We are accepting books for exchange at the moment.
We may buy selectively for cash, but please contact us first.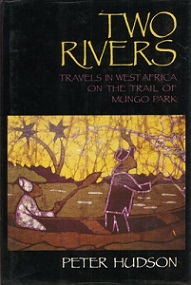 Title:
Two Rivers: Travels in West Africa on the Trail of Mungo Park
A beguiling account of a journey through West Africa in the footsteps of one of Britain's greatest explorers, Mungo Park. In 1795, Park set off into what was then a strange and terrible land, rumoured to hold fabulous riches and the headwaters of the Niger. This is a funny, bitter sweet and revealing journey by the author. Set in the vast hot savannahs south of the Sahara, the book blends past and present with exceptional fluency and power.