We are now accepting books for exchange only.
Please ring first if you have more than 3 boxes to bring in.
We are not buying books for cash yet. We will keep you posted.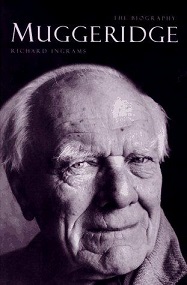 Title:
Muggeridge: A Biography
In this long-awaited biography, journalist Richard Ingrams penetrates the many layers of Malcolm Muggeridge's private and public personas to reveal the real man: his fiercely independent opinions, deep religious faith, unerring humor, and a dedication to nonconformity that led him to champion many a lost cause. From his earliest years as witness to his father's politically charged parlor chats to his transformative encounters with Gandhi and Mother Teresa to his highly public joining of the Catholic Church, Muggeridge draws a compelling portrait of one of Britain's most remarkable modern figures.