Thanks to everyone who saw our note that we are buying again.
The response has been huge.
So huge that we need to slow down in order to get all the books
we have bought over the last 2 weeks on the shelf for you to buy.

We are still buying but selectively.
So, please call if you have more than 3 boxes.
Some sections are overflowing, particularly children's, detective and cooking.

On a similar note if you are looking for
Children's books, detective novels or cook books, we have heaps of new stock.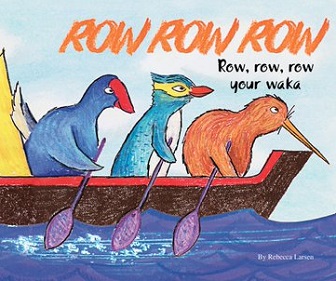 Title:
Row, Row, Row Your Waka - Hoe, Hoe, Hoea te Waka
New Zealand friends Pukeko, Kiwi and Hoiho go on a journey. Join them in their waka, perform actions and sing along while you row, row, row. With bonus CD, book and song in English and Maori.