UPDATE - Selling books to Arty Bees.
We are accepting books for exchange at the moment.
We may buy selectively for cash, but please contact us first.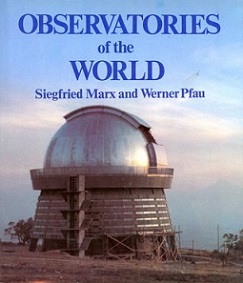 Title:
Observatories of the World
This book takes 40 selected observatories from around the world and paints a fascinating picture of the way in which they are contributing to our ever-expanding knowledge of time and space. For each establishment there are details of the main programmes of work, together with the instruments in use, whether giant reflector, ultra-modern radio telescope or computerised ancillary equipment....