Our next book club meeting is on Monday 9 August.  Our theme for this month is music.
Call or email us to find out more about the book club.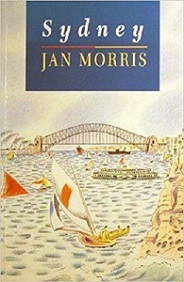 A portrait of Sydney and its development from a penal settlement into a world-class city., this book covers the city's genesis, appearances, style, people, purposes, and connections. Jan Morris starts afresh: in some ways confirming old legends, in others offering radically new perspectives. The constant kaleidoscopic changes in Sydney society, the precarious sense of economic uncertainty, the artistic and intellectual vibrancy of the place, the underlying crime and bigotry - all are absorbed within this frank and affectionate study, which can justifiably claim to be the most complete and ambitious portrait of Sydney ever written.
Second hand Trade Paperback