We are now accepting books for exchange only.
Please ring first if you have more than 3 boxes to bring in.
We are not buying books for cash yet. We will keep you posted.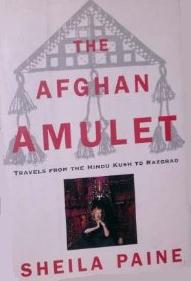 Sheila Paine has travelled all over the world seeking out and collecting embroidery. Her most recent travels have been in search of an ancient embroidery pattern and the Afghan amulet. Following a trail from Kohistan in Pakistan to Bulgaria, and travelling alone, she journeys through Afghanistan, Iran and Turkey, often finding herself in remote, mountainous areas where she rarely sees another European.