We are now accepting books on exchange and credits to shop cards.
We are not buying stock for cash yet. We are operating under Level 2 restrictions.
Please note that we will require you
* to wear a mask at all times whilst instore
* sign in and sanitise your hands at entry
* maintain a 2m distance between you and other browsing customers
We are here to help you if you need assistance and are happy to organise a delivery for those who are still staying safe at home. Web orders will be processed and delivered via courier and NZ Post.
Store pick ups can be ordered online or organised by phone and email. We will send you an email when your pick up is ready to be collected.
To keep up with all the Arty Bees news, why not subscribe to our newsletter at the bottom of the page.
Our next book club meeting is on Monday 13 December at 6pm.  Check out Facebook or email us to find out more.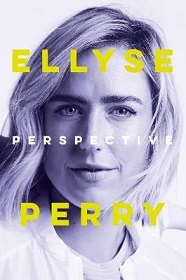 A POINT OF VIEW, A STATE OF MIND-PERSPECTIVE IS EVERYTHING.
A book of shared insights from one of Australia's most exceptional athletes. Ellyse Perry is among the all-time cricket greats, and the only player, female or male, to represent Australia in both cricket and football World Cups, making her international debut in both sports at the age of 16.
Perspective is about sitting back from the world you're involved in and evaluating what it means to you. What are the important things that you know make experiences special? What are the things that motivate you? What are the things that give you joy? The things that challenge you but, ultimately, make you a better person? Most importantly, who are the people whose unwavering help and support you couldn't go without?
From the lessons of a high-performance athlete's career to appreciating the small things in life, this inspiring illustrated book features stories and reflections from Ellyse's childhood and career on the themes of dreaming, belief, work, resilience, appreciation, opportunity, balance and perseverance - and their importance in everything we do.
This empowering book is a unique view from one of Australia's most admired sports stars about what it is to be an elite athlete.