UPDATE - Selling books to Arty Bees.
We are buying books again, we are being selective.
Please call if you have more than 3 boxes.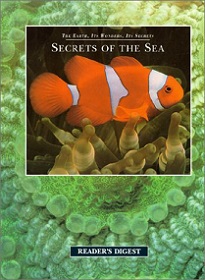 Title:
Secrets of the Sea - The Earth, Its Wonders, Its Secrets
A beautifully illustrated odyssey into Earth's ocean environment discusses the origins and history of the seas, the diverse undersea plant and animal life, the various habitats that exist in the planet's oceans, and the adaptations that allow the creatures of the sea to survive....