UPDATE - Selling books to Arty Bees.
We are accepting books for exchange at the moment.
We may buy selectively for cash, but please contact us first.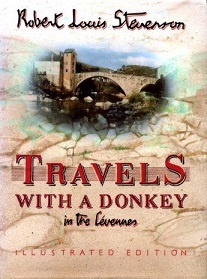 Title:
Travels with a Donkey in the Cevennes - Illustrated Edition
In October 1878 the lovesick Robert Louis Stevenson made a journey across the mountains of the Cevennes in Southern France. This account of his revealing spiritual odyssey is characterised by the author's natural gaiety as a writer, which breaks through his lover's despair...