We are buying books again.
Please ring first if you have more than 3 boxes to bring in.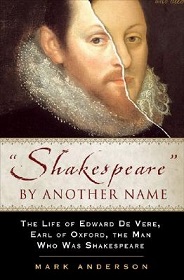 Title:
Shakespeare by Another Name: The Life of Edward De Vere, Earl of Oxford, the Man Who Was Shakespeare
Draws on a wealth of new evidence to argue that the bard was actually Edward de Vere, the seventeenth Earl of Oxford, in a portrait that identifies the earl as a courtier, scholar, and prolific ghostwriter whose life events convincingly mirrored and inspired themes in Shakespeare's plays.
Second hand Trade Paperback