Our next book club meeting is on Monday 9 August.  Our theme for this month is music.
Call or email us to find out more about the book club.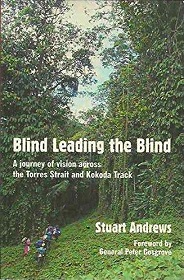 Title:
The Blind Leading the Blind
This feel-good book is an adventure where an Australian Olympic athlete and bobsledder organises an expedition for two blind Paralympic champions. they kayak from Cape York to New Guinea and then walk the gruelling Kokoda Track. The two blind athletes are the heroes not because they're so courageous, which they are, but because they're so funny.
Second hand Trade Paperback