Due to Covid 19, Arty Bees is
now closed until further notice.
Including on-line shopping.
We'll see you when things get back to normal.
Stay home and stay safe.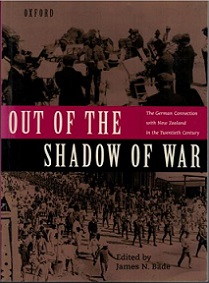 Title:
Out of the Shadow of War: The German Connection with New Zealand in the Twentieth Century
Oxford University Press, 1998. Spine faded. An examination of the relationship between Germany and New Zealand in the twentieth century; the role of Germans in New Zealand society, the 'shadow of war', and the strong present-day ties. Thirty one contributors write about historical and contemporary connections, and about the lives of leading figures in New Zealand arts, universities, business, and professions.