Due to Covid 19, Arty Bees is
now closed until further notice.
Including on-line shopping.
We'll see you when things get back to normal.
Stay home and stay safe.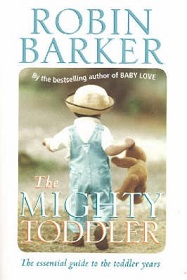 Title:
The Mighty Toddler
Practical and essential, "The Mighty Toddler" includes key milestones for each age group a complete ABC of toddler behaviour and responses a guide to day-to-day toddler care explanations about toddler health, medical conditions and illnesses and Robin's down-to-earth advice on how to keep your life on track! Recently revised to include up-to-date information about immunisation, food allergies and intolerances, and sleep.
Second hand Trade Paperback