We are now accepting books for exchange only.
Please ring first if you have more than 3 boxes to bring in.
We are not buying books for cash yet. We will keep you posted.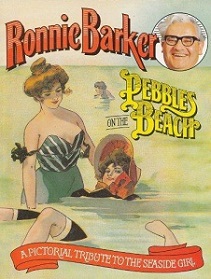 Title:
Pebbles on the Beach
Examples of the very slightly risque illustrations of the seaside bathing belles of the Victorian and Edwardian eras . All from Ronnie Barker's own collection.