Due to Covid 19, Arty Bees is
now closed until further notice.
Including on-line shopping.
We'll see you when things get back to normal.
Stay home and stay safe.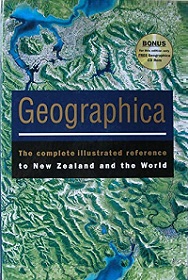 Title:
Geographica: The Complete Illustrated Reference to New Zealand and the World
Bateman, 1999. 624 pages. No CD. Maps and information about New Zealand and every other region in the world.