Due to Covid 19, Arty Bees is
now closed until further notice.
Including on-line shopping.
We'll see you when things get back to normal.
Stay home and stay safe.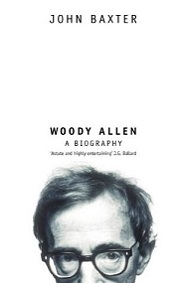 Title:
Woody Allen: A Biography
When Woody Allen revealed in 1993 that he was abandoning his long-time companion Mia Farrow to live with her adopted daughter Soon-Yi Previn, the furore that swept the world media seemed out of all proportion to the magnitude of the principal players. Yet the news coverage soon made clear that, to his generation, Woody Allen was an archetypal figure, a role model, a laureate of the lost who spoke for millions of the dispossessed, frustrated and the inept. Though thrown out of court, the charges of child abuse against Allen should have utterly discredited him. Yet he not only survived the scandal but flourished. His next two films, "Bullets Over Broadway" and "Mighty Aphrodite", both won Oscars.