UPDATE - Selling books to Arty Bees.
We are buying books again, we are being selective.
Please call if you have more than 3 boxes.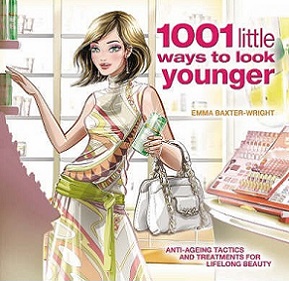 Title:
1001 Little Ways to Look Younger - Anti-Ageing Tactics and Treatments for Lifelong Beauty
'1001 Little Ways to Look Younger' offers top-to-toe tips that will help you make small changes to your health and beauty regimes that reap big benefits, both in the way you look and how you feel. With direct remedies for such beauty problems as wrinkles and eye bags, as well as advice on everything from improving your mental sharpness to battling the effects of ageing on the body, the book shows short, simple ways to stay young and physically fit. With information on the best age-defying cosmetics and treatments, and solutions to the particular problems you face from the age of 30 on, you will discover how to avoid fashion and makeup pitfalls that make you appear older than you are.