Our next book club will be meeting on Monday 12 July and we will be discussing books with a seafaring theme.
Call or email us to find out more about the book club.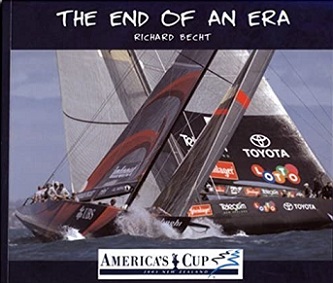 Title:
The End of an Era: America's Cup 2003 New Zealand
How Switzerland's "Alinghi' won the Louis Vuitton Cup to challenge Team New Zealand; their dramatic win - and all the color, opulence and excitement of this great sporting event.