Thanks to everyone who saw our note that we are buying again.
The response has been huge.
So huge that we need to slow down in order to get all the books
we have bought over the last 2 weeks on the shelf for you to buy.

We are still buying but selectively.
So, please call if you have more than 3 boxes.
Some sections are overflowing, particularly children's, detective and cooking.

On a similar note if you are looking for
Children's books, detective novels or cook books, we have heaps of new stock.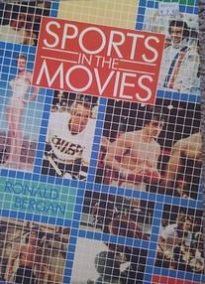 Title:
Sports in the Movies
In this comprehensive book, the author looks at the ways in which the movie industry has used and depicted sports over 60 years of great films. Film makers have brought sports to the big screen as the ultimate escapist entertainment and as propaganda, to make social statements, to highlight man's struggle against adversity, to create drama and spark comedy.