We are buying books again.
Please ring first if you have more than 3 boxes to bring in.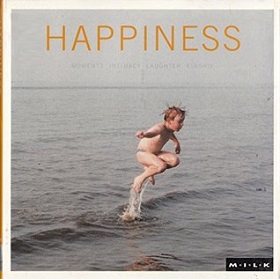 Title:
Happiness: Moments of Initimacy Laughter Kinship
The M.I.L.K. Collection portrays unforgettable images of human life, from its first fragile moments to its last. They tell us that the rich bond that exists between families and friends is universal. Representing many diverse cultures, the compelling and powerful photographs convey feelings experienced by people around the globe. Transcending borders, the M.I.L.K. imagery reaches across continents to celebrate and reveal the heart of humanity.