UPDATE - Selling books to Arty Bees.
We are accepting books for exchange at the moment.
We may buy selectively for cash, but please contact us first.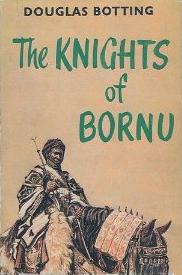 This book is a record of Douglas Botting's journey of exploration through the province of Bornu in Northern Nigeria, into the French Niger territory, the Northern Cameroons, French Chad territory, and finally to Lake Chad itself, a great, papyrus-choked inland sea in the southern borderland of the Sahara.