We are buying books again.
Please ring first if you have more than 3 boxes to bring in.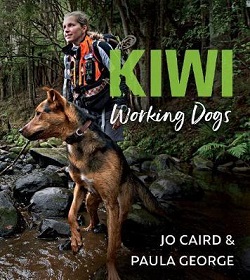 Jo Caird tells the story of New Zealand's working dogs: incredible tales of everyday canines working alongside us on farms, in the police force, prisons and more. Including the much-loved farm huntaway and eye dog, sniffer dogs trained for frontline duty at the airport or in prison, dogs trained to recover endangered birds and drowning swimmers, seeing eye dogs for the blind, and dogs who lie on the mat next to reluctant readers, kids with autism and the elderly. These dogs are far more than man's best friend.