Monday is Labour Day.
Our hours are 12-6.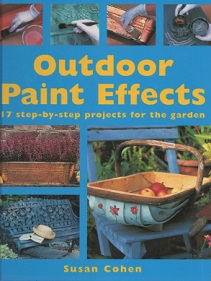 Title:
Outdoor Paint Effects
Television programmes on how to re-design gardens and patios have fuelled a renewed interest in decorating the outdoor space and the use of paint effects as a way of transforming a plain pot, bench or shed into an exciting feature.