UPDATE - Selling books to Arty Bees.
We are accepting books for exchange at the moment.
We may buy selectively for cash, but please contact us first.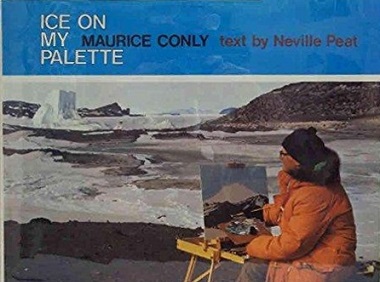 Whitcoulls, 1977. Dustwrapper intact, reasonable secondhand condition. In the late 1970s a New Zealand painter and a New Zealand writer journeyed into Antarctica via the Ross Sea. This book offers unique perspectives on Antarctica in general and on the Antarctic settlements in the 1970s. Their travels took them from McMurdo to Scott Base to the South Pole Station. They visit the historic Scott and Shackleton huts. Notably, Conly did most of his painting on-site which posed some interesting technical challenges!