Thanks to everyone who saw our note that we are buying again.
The response has been huge.
So huge that we need to slow down in order to get all the books
we have bought over the last 2 weeks on the shelf for you to buy.

We are still buying but selectively.
So, please call if you have more than 3 boxes.
Some sections are overflowing, particularly children's, detective and cooking.

On a similar note if you are looking for
Children's books, detective novels or cook books, we have heaps of new stock.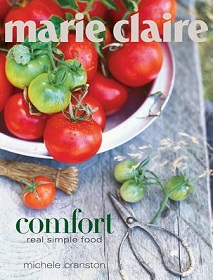 Title:
Marie Claire Comfort - Real Simple Food
Michele Cranston's inspirational cooking style is applied to gorgeous farm-fresh produce, capturing the goodness of country food and making the most of the natural flavours of the ingredients, reinventing home-style comfort cooking. You can create light, sumptuous meals using a wide variety of fresh produce, such as ruby-red tomatoes, dewy apples, freshly-laid eggs and bundles of just- picked herbs. Old favourites are given a new twist and innovative creations use fresh ingredients in unique ways. The recipes are as clear and easy-to-follow as always. Whether it is classic roast meats, cooked to perfection and dressed with a simple and flavoursome sauce, a lush plate of organic vegetables or a beautiful cake still warm from the oven, it is time to set the table for a comforting feast....