We are buying books again.
Please ring first if you have more than 3 boxes to bring in.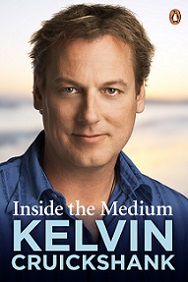 Wherever I go, I see dead people. Standing on the side of the road, on planes, in every aisle of the supermarket ...they're everywhere, hanging out around their loved ones who are still in this life. I really do talk to dead people. What must it feel like for Kelvin Cruickshank to be surrounded by spirit all the time? How does he juggle fatherhood with his responsibilities as a medium, and what do his friends think of what he does for a living? What does he think of sceptics ...