Update: Selling books to Arty Bees.
Many of you have been selling books to us, which is great, but we will be pausing our buying in December.
We are currently being very "choosy" when buying books.
Please call (04)3845339 if you have more than 3 boxes of books.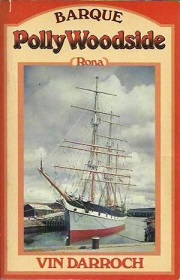 Title:
Barque Polly Woodside (Rona)
Lothian Publishing; 1979. The iron barque Polly Woodside (Rona) is a typical ship from the golden age of sail of the late 1800s.She worked in various capacities until 1965...