UPDATE - Selling books to Arty Bees.
Things are a bit uncertain at the moment
so we are going to press "Pause" on buying stock for a week or so.
We will post updates here as things change.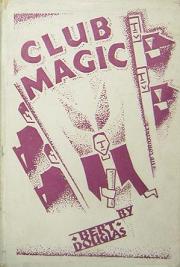 1930 edition A revised edition of the author's writings in the Linking Ring. Newly illustrated throughout by Sid Lorraine. As the title implies these are magical problems especially suitable for presentation at Smokers, Banquets and other functions where the audience is composed of men...