We are now accepting books for exchange only.
Please ring first if you have more than 3 boxes to bring in.
We are not buying books for cash yet. We will keep you posted.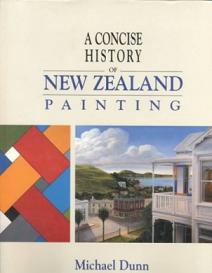 Title:
A Concise History of New Zealand Painting
Craftsman House, 1991. Small chips to dustwrapper extremities, worn along bottom edge of boards. Previous owner's bookplate and details inside. This book describes the main developments in New Zealand painting from colonial times through to the present day. Divided thematically, the book describes important aspects of Colonial Landscape, Later Victorian Landscape, Images of the Maori...
ISBN:
9789768097071 or 9781869530556