Arty Bees is now operating under Orange restrictions.
You can order via our website.  All web orders are delivered via courier and NZ Post. 
Store pick ups can be ordered online or organised by phone and email.
To keep up with all the Arty Bees news subscribe to our newsletter at the bottom of the page.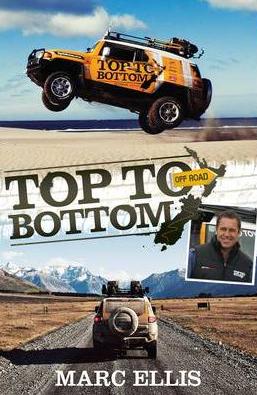 When Toyota decided to test- drive the new FJ Cruiser by driving the length of New Zealand off-road, Marc Ellis was the obvious choice to be the driver. In his latest book, Marc recounts the highlights of this journey - the hard case characters he meets along the way, the challenges he had to undertake, the highs, the lows, plus some great stories from the road. From Cape Reinga to Bluff - and everywhere in between - join Marc on a journey that celebrates the best of New Zealand and what it means to be a good keen New Zealander.
Second hand Trade Paperback