Anzac Day Hours:
Sunday 25 April - ANZAC Day 1-7pm
Monday 26 April - 12 -6pm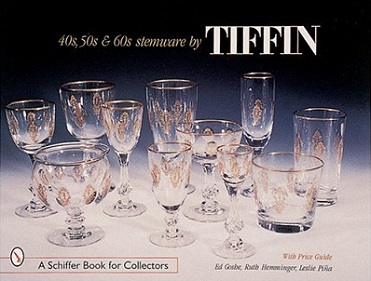 Title:
'40s, '50s, & '60s Stemware by Tiffin
The Tiffin Glass Company, of Tiffin, Ohio, produced hand made Depression Era glass, modern wares, and other collectible glassware, especially from the 1940s through the 1960s. Perhaps best known for its stemware, Tiffin made a wider variety of stemware shapes, cuttings, etchings, and decorations than several other companies combined. This book, with nearly 700 color photos, showcases Tiffin stemware along with original promotional photos, advertisements, and patent drawings, plus company history, detailed captions, price guide, index, and a sampling of tableware from the period.