Our next book club will be meeting on Monday 12 July and we will be discussing books with a seafaring theme.
Call or email us to find out more about the book club.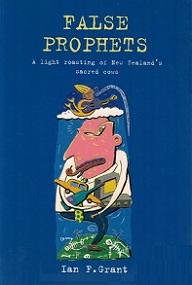 Title:
False Prophets - A Light Roasting of New Zealand's Sacred Cows
Profile Books, 1998. May contain inscriptions. A selection of the author's "Backchat" columns originally published in: Management magazine.