We are open on the Wellington Anniversary from 12pm until 6pm.
Arty Bees is now operating under Orange restrictions.
You can order via our website.  All web orders are delivered via courier and NZ Post. 
Store pick ups can be ordered online or organised by phone and email.
To keep up with all the Arty Bees news subscribe to our newsletter at the bottom of the page.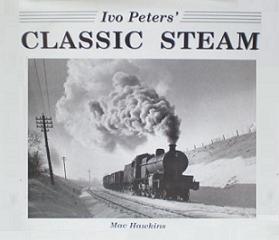 Title:
Ivo Peter's Classic Steam
Containing some 120 examples of Ivo Peters' craft, this volume showcases a collection of nostalgic images of steam traction. Ivo Peters, arguably the finest railway photographer of his generation, was an aesthete and a perfectionist whose painstaking approach produced a legacy of memorable images which faithfully recorded the heyday of steam...