Our next book club will be meeting on Monday 12 July and we will be discussing books with a seafaring theme.
Call or email us to find out more about the book club.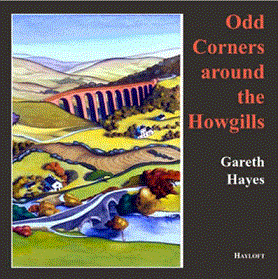 Title:
Odd Corners Around the Howgills
Odd Corners around the Howgills is a tour of the hidden charms and lost landmarks of this most beautiful and unspoilt areas of Northern England. Beginning in Kirkby Stephen, the journey winds its way through the towns and villages of Ravenstonedale, Newbiggin-on-Lune, Orton and Tebay in the north, to Grayrigg, Sedbergh, Barbon, Casterton and Kirkby Lonsdale in the south, with much more in between, including the secret valley of Bretherdale and the majestic falls at Cautley. The author takes us on an adventure investigating the character of the people that shaped the community we see today and reveals to us many lesser-known features of this very special region. Whether on foot or as a motorist, your excursion will be enjoyable, educational and enlightening. Told in his very personal and easy-to-read style, the book is illustrated with nearly two hundred excellent black and white photographs to complement the text.