We are buying books again.
Please ring first if you have more than 3 boxes to bring in.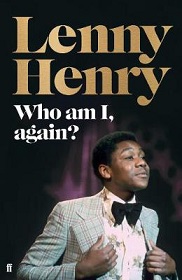 Title:
Lenny Henry - Who Am I, Again?
A child of the Jamaican diaspora, Lenny Henry was one of seven children in a boisterous, complicated family. With honesty, tenderness and a glorious sense of humour, he conducts a jam session of memories - growing up in the Black Country, puberty, school, friendship, family secrets and unashamed racism. With his mother's mantra of 'H'integration' echoing in his ears, Henry set out on a glittering career - but at every stage wondering: Am I good enough? Is this what they want? Who am I, again? This book answers those questions....
Second hand Trade Paperback