Monday is Labour Day.
Our hours are 12-6.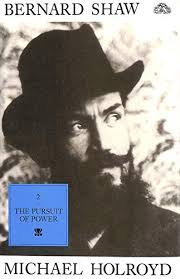 Title:
Bernard Shaw - Volume 2: 1898-1918: The Pursuit of Power
Chatto and Windus, 1989. Good second-hand condition. The Pursuit of Power is the story of Shaw in his prime. He has put behind him the disappointments of his Irish childhood as well as the years of his anonymity in London, and started on the "terrible adventure" of marriage. By 1914 the author of "Pygmalion" has become the most popular writer in England.