Anzac Day Hours:
Sunday 25 April - ANZAC Day 1-7pm
Monday 26 April - 12 -6pm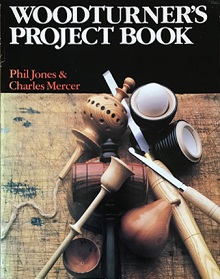 Title:
Woodturner's Project Book
The 43 projects in this book are so beautiful you won't know whether to keep them on display yourself or give them away as gifts. And they're so practical that you can use them every day. Everything you need to know you'll find in the author's easy-to-follow expert instructions backed by hundreds of closeup photos and diagrams.