Our next book club will be meeting on Monday 12 July and we will be discussing books with a seafaring theme.
Call or email us to find out more about the book club.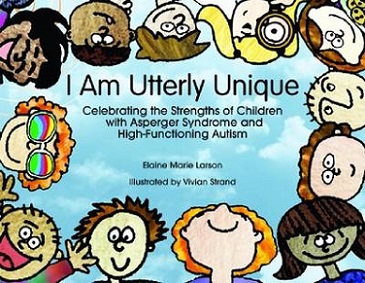 Title:
I Am Utterly Unique - Celebrating the Strengths of Children with Asperger Syndrome and High-Functioning Autism
Has damage (2 cm) to lower spine. Dust jacket repaired with brown paper, and covered. Discover the unique characteristics and abilities of children with Asperger Syndrome and high-functioning autism from A to Z. This book, laid out in an A-to-Z format, celebrates the extraordinary gifts and unique perspectives that children with ASD possess. Each page of this playful alphabet book presents one of the children s many talents and abilities. The kid-friendly illustrations and clever text create a positive portrayal of children with ASD.