Arty Bees is now operating under Orange restrictions.
You can order via our website.  All web orders are delivered via courier and NZ Post. 
Store pick ups can be ordered online or organised by phone and email.
To keep up with all the Arty Bees news subscribe to our newsletter at the bottom of the page.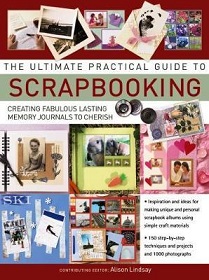 Title:
The Ultimate Practical Guide to Scrapbooking - Creating Fabulous Lasting Memory Journals to Cherish
This practical book is a complete guide to the art of scrapbooking. It is crammed with over 150 ideas for a myriad of designs to create unique and personal scrapbook albums, using simple craft materials. Hundreds of step-by-step photographs make the techniques easy to master.