Anzac Day Hours:
Sunday 25 April - ANZAC Day 1-7pm
Monday 26 April - 12 -6pm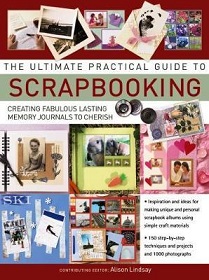 Title:
The Ultimate Practical Guide to Scrapbooking - Creating Fabulous Lasting Memory Journals to Cherish
This practical book is a complete guide to the art of scrapbooking. It is crammed with over 150 ideas for a myriad of designs to create unique and personal scrapbook albums, using simple craft materials. Hundreds of step-by-step photographs make the techniques easy to master.