We are now accepting books for exchange only.
Please ring first if you have more than 3 boxes to bring in.
We are not buying books for cash yet. We will keep you posted.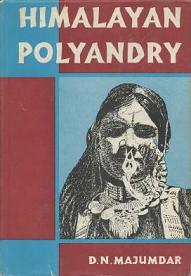 Asia Publishing House 1963 reprint The results of a three year anthropological study of the Khasa people of Jaunsar-Wawar in the Indian Himalayas in the 1950s. Over a large area of the Himalayan region, both trans-Himalayan and cis-Himalayan, it is customary for a man to share his wife or wives with his brothers. This is known as fraternal polyandry as distinguished from matriarchal polyandry once commonly practised in Malabar, where husbands of a woman were not necessarily related to one another by kinship or by constanguinity....