We are buying books again.
Please ring first if you have more than 3 boxes to bring in.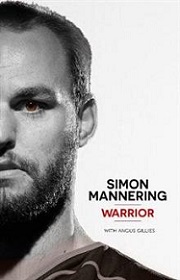 Title:
Simon Mannering - Warrior
Simon Mannering is one of elite sport's great enigmas. Since 2005 he has been a regular fixture in the Warriors and Kiwis rugby league teams and has captained both sides. He has the passion and drive of Brad Thorn and the consistency of Richie McCaw. He regularly leads tackle counts, always has the respect of both team mates and opponents and confounds team doctors by playing through pain and illness. He is, in short, the ultimate warrior, who will always put the good of the team before his own wishes and ambitions. He has played close to 300 games in the NRL, one of the most taxing and physically demanding competitions in world sport, but very few people know anything about him. He shuns the celebrity lifestyle, is never implicated in controversy and hardly ever does interviews. But his career is a blueprint for how young people with only average natural abilities (his words) can force their way to the top. Mannering was not a sporting prodigy. He often, perhaps too modestly, describes his early athletic talents as mediocre. But he had an unflagging work ethic towards training and when he came across good mentors he clung to them for dear life. In his autobiography, he talks about his transition from skinny white rugby-playing AC/DC fan from Nelson College to life at the Warriors rugby league club in the hip hop heart of Auckland. He shares personal stories about the people he met along the way who helped and inspired him and the lessons he took from them. Always a realist, he recounts his early efforts in a sport he didn't know or understand with unflinching, hilarious and sometimes awkward honesty. Those who know him best also give their insight into a New Zealand sportsperson who, when he eventually hangs up his boots, will be remembered as one of the greats.