Due to Covid 19, Arty Bees is
now closed until further notice.
Including on-line shopping.
We'll see you when things get back to normal.
Stay home and stay safe.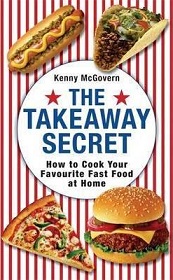 Title:
The Takeaway Secret - How to Cook Your Favourite Fast Food at Home
After over 5 years of research and investigation, the secret ingredients and cooking techniques used by takeaway and fast food restaurants can now finally be revealed. In today's increasingly health conscious and now financially cautious world, there's never been a better time to learn the secrets of cooking your own takeaway food at home. From now on, the takeaway menu will become an inspiration to cook, not an expensive option for dinner. Many recipe books call for an extensive and expensive list of ingredients, often interesting to read but impractical for everyday cooking. The American Takeaway Secret will stand out as the modern cookbook, ideal for a generation of people who desire delicious food, delivered quickly without the need to slave over a hot stove for hours on end. The recipes included make it possible for home cooks, both novice and professional, to recreate their favourite takeaway and fast food restaurant dishes in their own kitchen.