We are buying books again.
Please ring first if you have more than 3 boxes to bring in.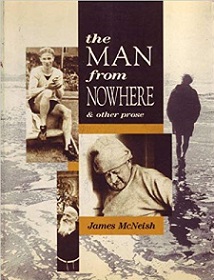 Title:
The Man From Nowhere & Other Prose
Godwit, 1991. Autobiographical prose covering the author's life in Berlin, Sicily, New Zealand and New Caledonia, with sections of Jack Lovelock and Jean-Marie Tjibaou. Photographs by Helen And James McNeish and Marti Friedlander.