From Wednesday 8 September we will operating under Level 2 restrictions.  We will be returning to usual opening hours.
Please note that we will require you
* to wear a mask at all times whilst instore
* sign in and sanitise your hands at entry
* maintain a 2m distance between you and other browsing customers
We are here to help you if you need assistance and are happy to organise a delivery for those who are still staying safe at home.
We will not be buying books until we return to Level 1.
Web orders will be processed and delivered via courier and NZ Post.  Store pick ups can be ordered online or organised by phone and email.  We will send you an email when your pick up is ready to be collected. 

To keep up with all the Arty Bees news, why not subscribe to our newsletter at the bottom of the page. 
Our next book club meeting is on Monday 11 October at 6pm.  Our theme for this month is the book that you would recommend to almost anyone.  Check out Facebook or email us to find out more.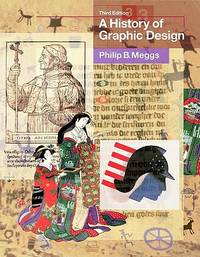 Title:
A History of Graphic Design
Now, after fifteen years of development in graphic design, this expanded and updated Third Edition includes hundreds of full-color images and new material inmany areas, including alphabets, Japanese and Dutch graphics, and the computer revolution which has impacted all aspects of contemporary design and communications. With its approximately 1,200 illustrations, lucid text, and interpretive captions, the book reveals a saga of creative innovators, breakthrough technologies, and important design innovations.
Graphic design is a vital component of each culture and period in human history, and in this account, an extraordinary panorama of people and events unfolds, including: The Invention of Writing and Alphabets Medieval Manuscript Books The Origins of Printing and Typography Renaissance Graphic Design The Arts and Crafts Movement Victorian and Art Nouveau Graphics Modern Art and Its Impact on Design Visual Identity and Conceptual Images Postmodern Design The Computer Graphics Revolution
A History of Graphic Design is recognized as a seminal work; this Third Edition surpasses in detail and breadth the content, design, and color reproduction of previous editions. It is required reading for professionals, students, and everyone who works with or loves the world of graphic design. This comprehensive reference tool is an invaluable visual survey that you will turn to again and again.