Our next book club meeting is on Monday 9 August.  Our theme for this month is music.
Call or email us to find out more about the book club.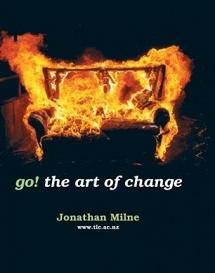 Title:
Go! The Art of Change
Go! is packed with wonderful ideas and exercises that reflect Milne's unique teaching style. This lively personal journey offers deeply important insights into the creative process. Disguised as a visual art curriculum, Go! actually models best practices for the teaching of creativity in any discipline...
ISBN:
9781877448399 or 9781877448300